LEADERS IN TECHNOLOGY AND CONSULTING
At OnShore, we respect our partners and only forge relationships with those organizations that share our values in terms of customer experience, technological innovation and strategic vision. For every client that relies on us for independent validation and verification, we work hard with our partner community to deliver the best solution for your unique environment. A partial list of our preferred partners is listed below.

Alithya is an award-winning Microsoft Gold ERP partner specializing in the implementation and deployment of Microsoft Dynamics products in life sciences.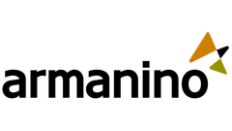 Armanino is one of the largest system accountants and integrators specializing the the development and delivery of Microsoft Dynamics Microsoft Dynamics AX/365 solutions for the life sciences industries.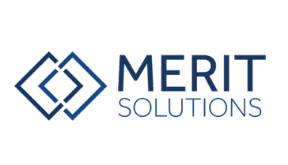 Merit Solutions is a global solutions provider and developer of Merit For Life Sciences, an innovative Microsoft Dynamics 365 solutions that delivers key enhancements for life sciences companies. Merit is a trusted Microsoft Dynamics 365 systems integrator.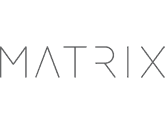 Matrix LMS is a full-featured Learning Management System designed exclusively business. It is designed to help life sciences companies create, manage, and track training and competency management.

At PSC, we design technology solutions to solve challenging business problems. Our clients achieve their long-term objectives, tap the power of technology and build results at the bottom line.

Microsoft Corporation is the global leader in the development and delivery of personal desktop and server solutions for multiple industries including Azure, Dynamics 365, AX/GP/NAV and other ERP solutions.

Winward Studios is a document generation and report application that allows users to leverage company-specific report formats through integration with leading enteprise technologies/applications.

eBECS is an award-winning Microsoft Gold Partner delivering Total Microsoft Business Solutions and Managed Services globally that help customers digitally transform their businesses, cut complexity and cost.

From founding in 2007, Ranorex has been dedicated to empowering software teams with comprehensive UI testing tools that can handle even difficult-to-automate interfaces.

DocuSign pioneered the development of e-signature technology, and today offers the world's #1 e-signature solution.

Agilent is a leader in life sciences, diagnostics and applied chemical markets. The company provides laboratories worldwide with instruments, services, consumables, applications and expertise, enabling customers to gain the insights they seek.

Industry specific solutions that help bring your products to market, faster and more cost effectively, while ensuring product quality and compliance

Compliance Group is a premium Validation and Quality Compliance services provider based in Illinois with offices in the US, UK and India.