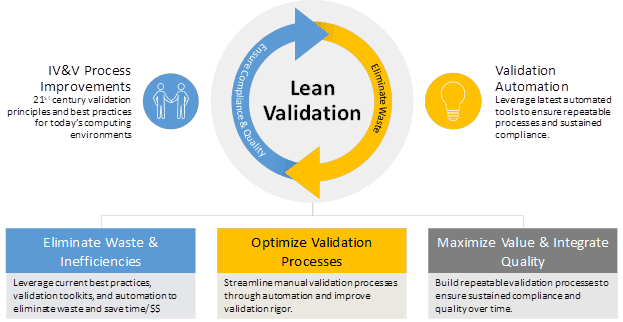 Validating cloud-based enterprise infrastructure presents unique challenges for life sciences companies with respect to validation change control and continuous software testing in a cloud environment.
The FDA has recently announced their support and encouragement for companies to leverage advanced technology and automation, information technology throughout the to help reduce or eliminate errors, increase business value, optimize resources, and reduce patient risk.
OnShore is a pioneer in the concept of 'Lean Validation' and our strategy delivers on these benefits.
Our Lean Validation methodology delivers significant benefits designed specifically to enhance product quality and safety. Lean validation principles and best practices from OnShore are based on the principles of lean manufacturing and are value-focused designed to eliminate waste throughout the validation lifecycle and optimize processes while improving efficiency and lowering costs. As illustrated in the figure above, lean validation is facilitated through automation Powered by ValidationMaster™.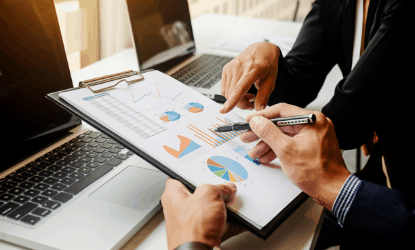 Your Next Validation Project
We specialize in the validation of enterprise technologies such as Microsoft Dynamics 365, Microsoft Azure, SAP, Enterprise Content Management, Enterprise Quality Management and other such systems.