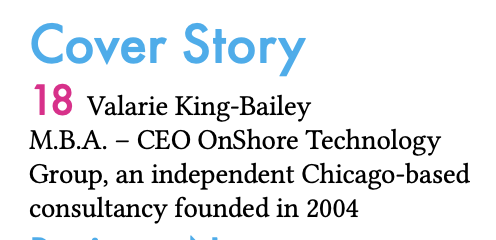 How do you encourage women to become leaders in S.T.E.M?
That's a good question that our CEO Valarie King-Bailey answers in the latest issue of the Women Leadership magazine. Valarie cover this topic in great detail in the cover story and answers many questions about:
Women in technology
Women leadership
Women of color in business
Ideas for what to do next
These, and more, are great insights from someone who has not only been in the business for a long time, but has experience and worked to address these issues to improve things for women in business.
Click the button below to download the magazine (PDF) and read Valarie's interview.